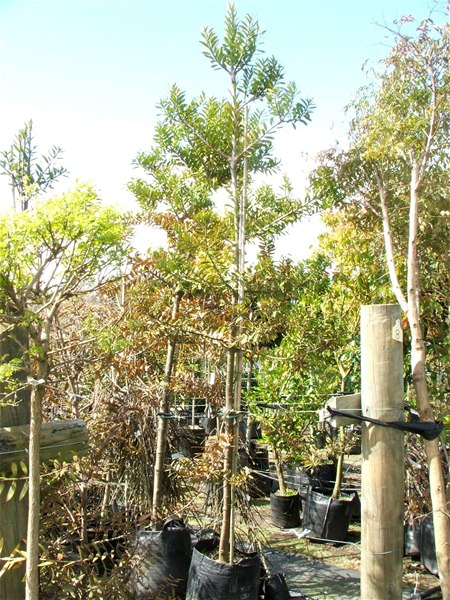 New Zealand Kauri
(Agathis australis 'NZ Kauri')
The kauri is the most famous of the native trees of New Zealand and one of the largest trees in the world. In its juvenile years this New Zealand forest giant forms an attractive upright tree with brown pointed foliage on contrasting stems. Hardy.
Growing Size: H x W 10m x 5m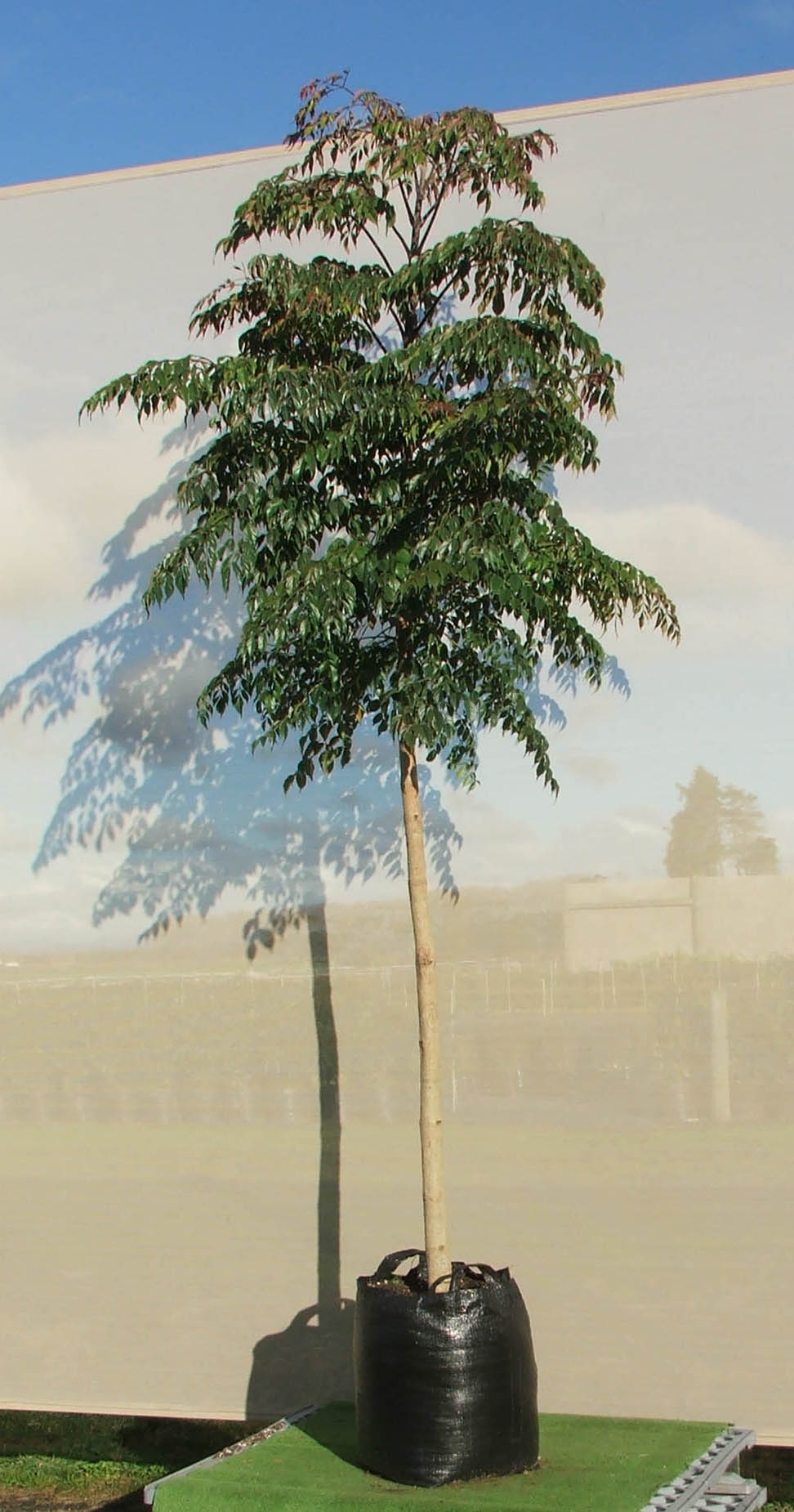 China Doll
(Radermachera sinica)
Evergreen tree with glossy green ppinnate foliage & bronze new growth. Trusses of deep yellow trumpet flowers in late summer. May be grown indoors.
HxW 3mx2m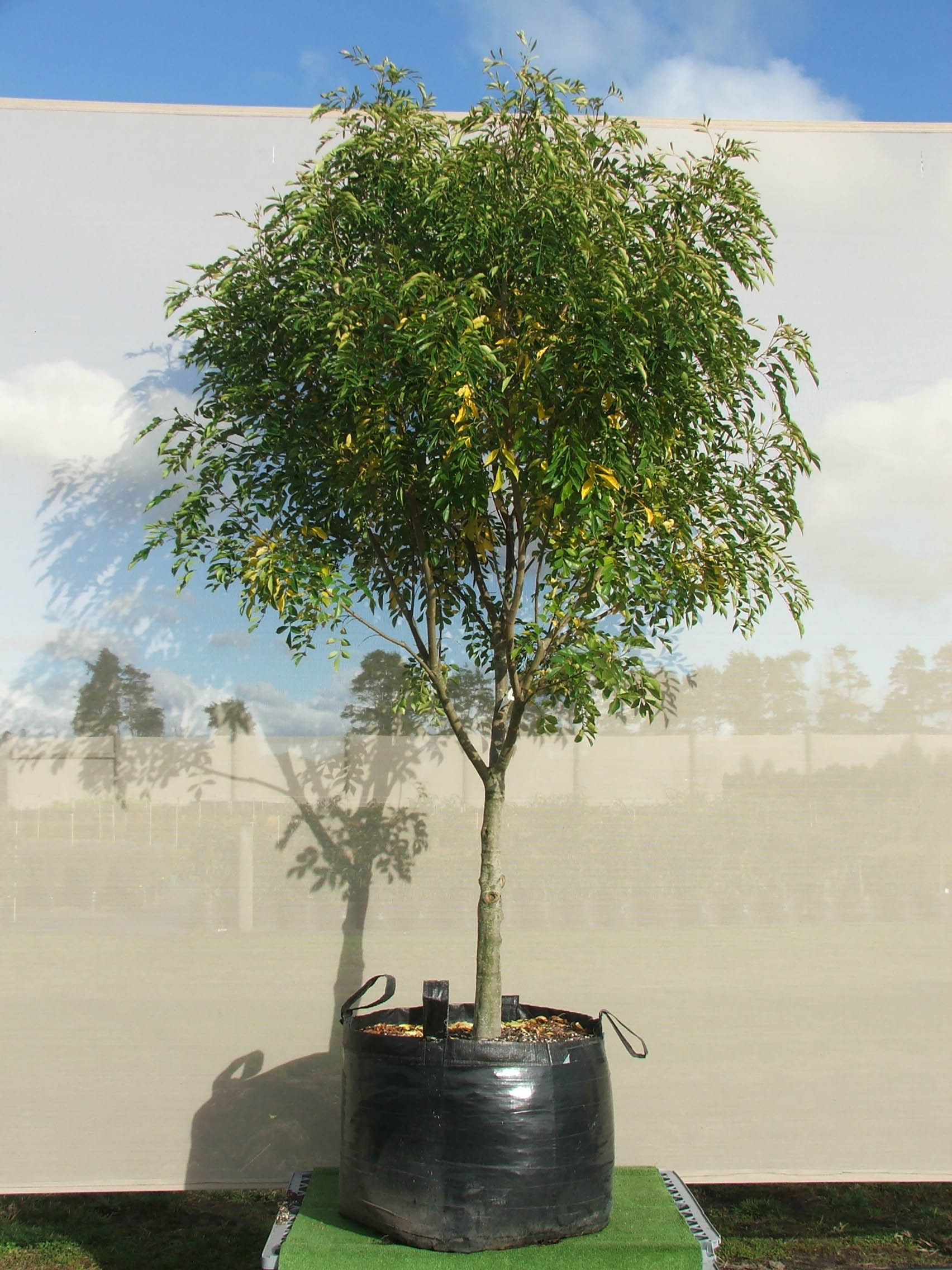 Evergreen Ash
(Fraxinus griffithii)
A small but quick growing evergreen tree producing dark green glossy leaves and grey bark with showy panicles of white flowers during spring.
HxW 5mx2.5m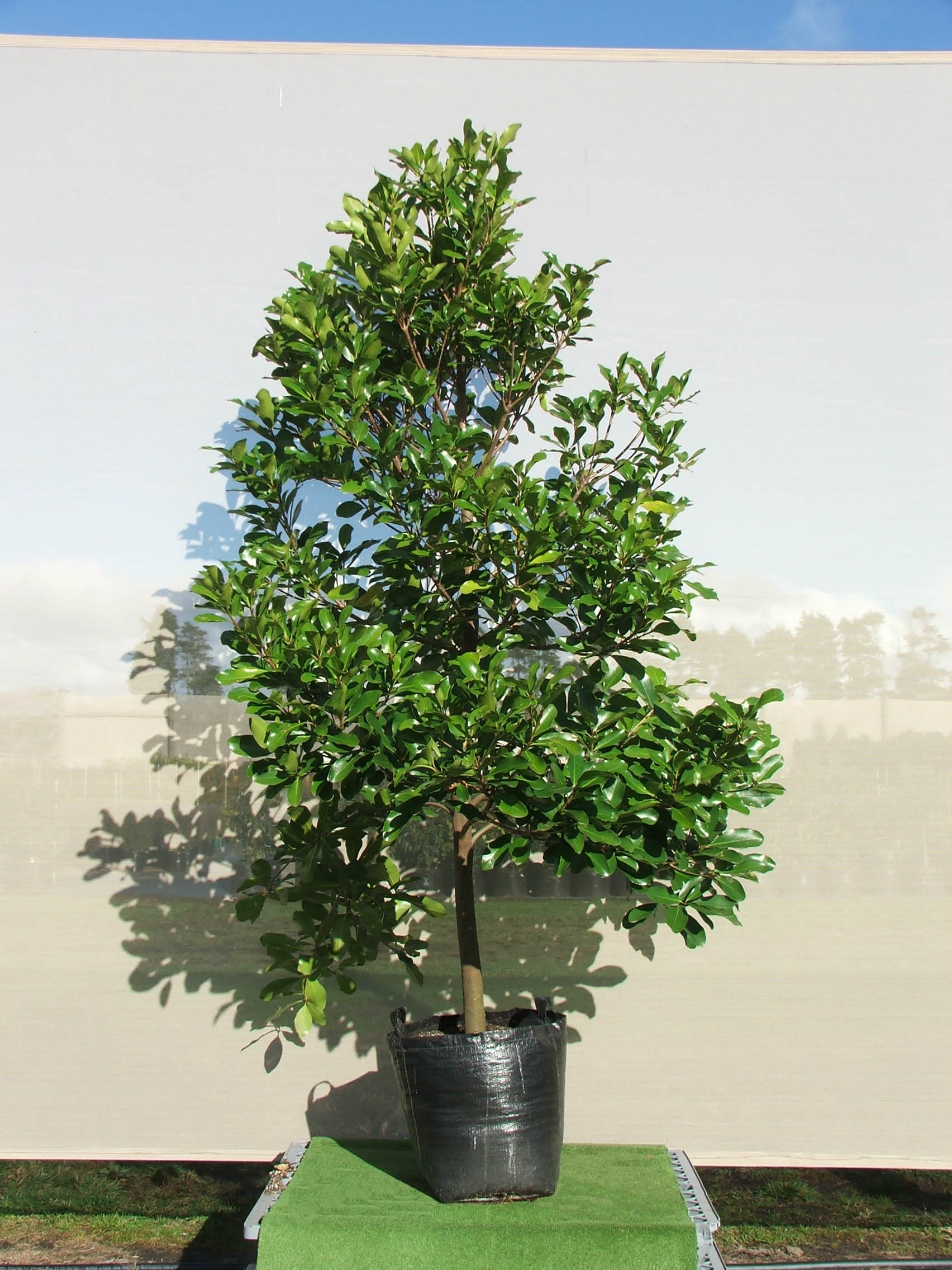 Karaka
(Corynocarpus Laevigatus)
A handsome coastal tree with oblong leaves which are large leathery and glossy dark green. Large oval orange drupes ripen in autumn.
HxW 5mx4m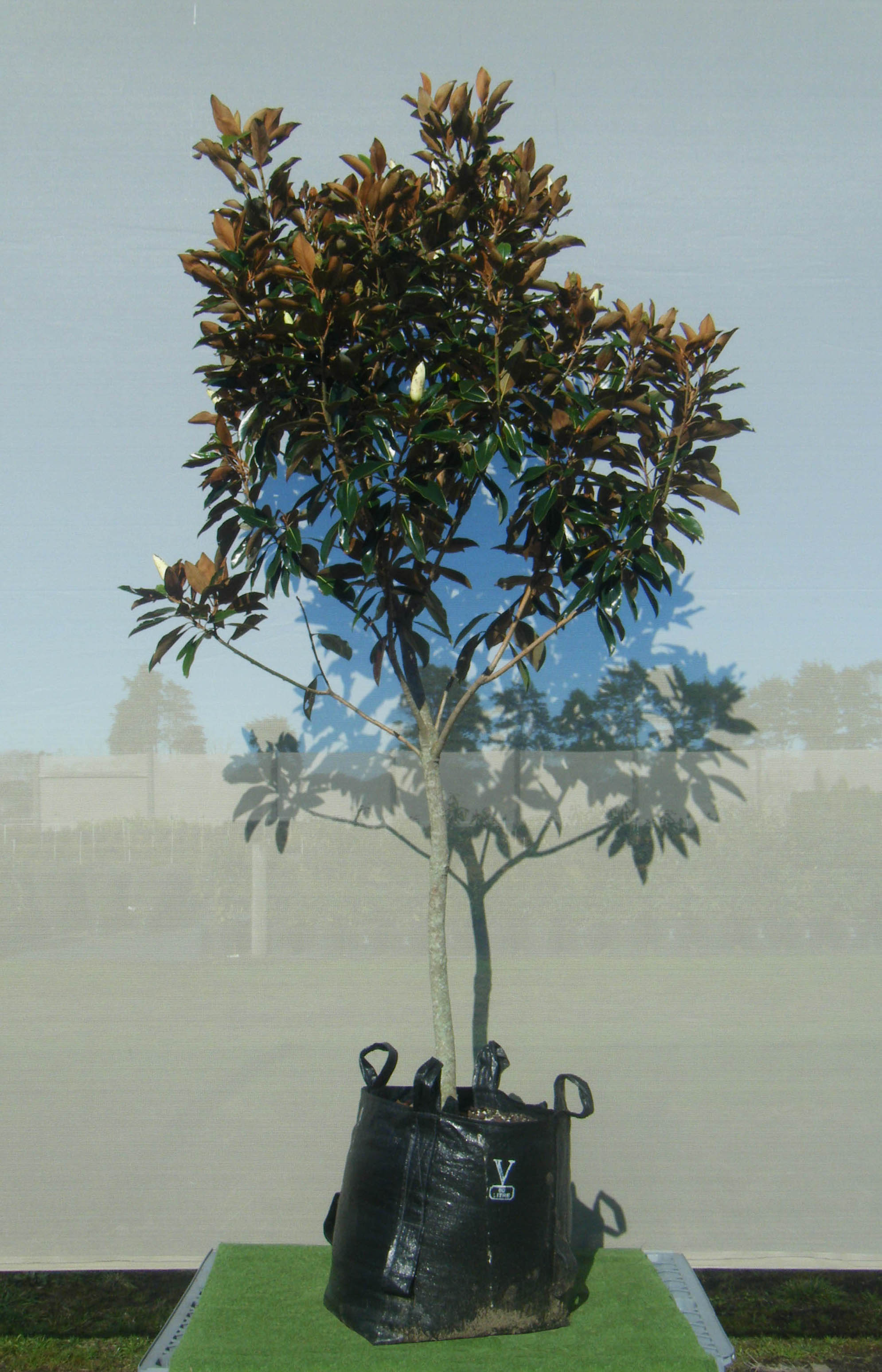 Magnolia Graniflora 'Little Gem'
Always looks good, tolerates just about any conditions. Glossy green leaves accented with a bronze under felt, creamy white blooms that are softly fragrant.
HxW 4mx3m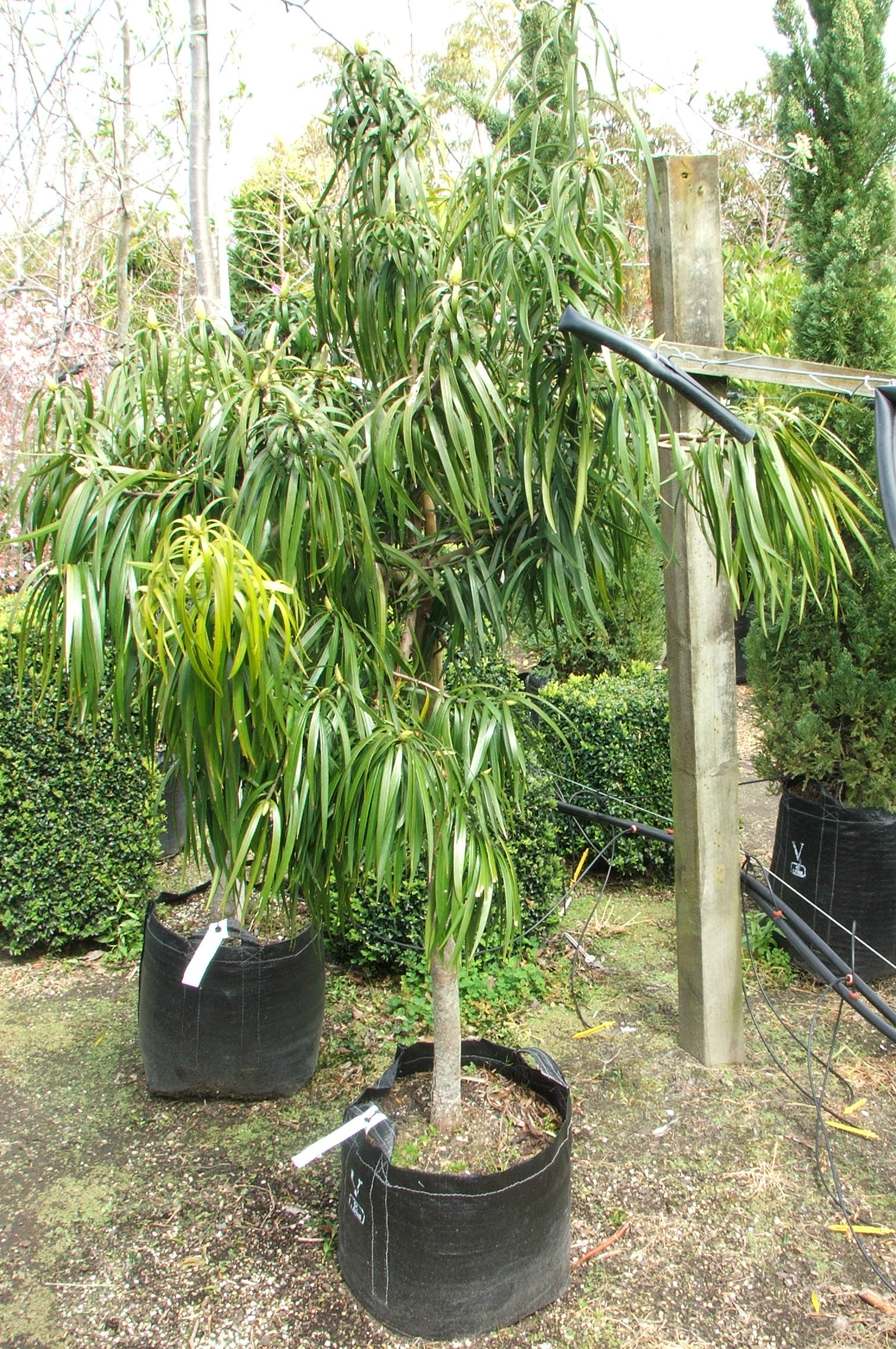 Podocarpus 'Henkilli'
A very special tree that hails from South Africa & is in the same family as our much loved Totara. Very tolerant & easy to grow but matures slow.
HxW 7mx3m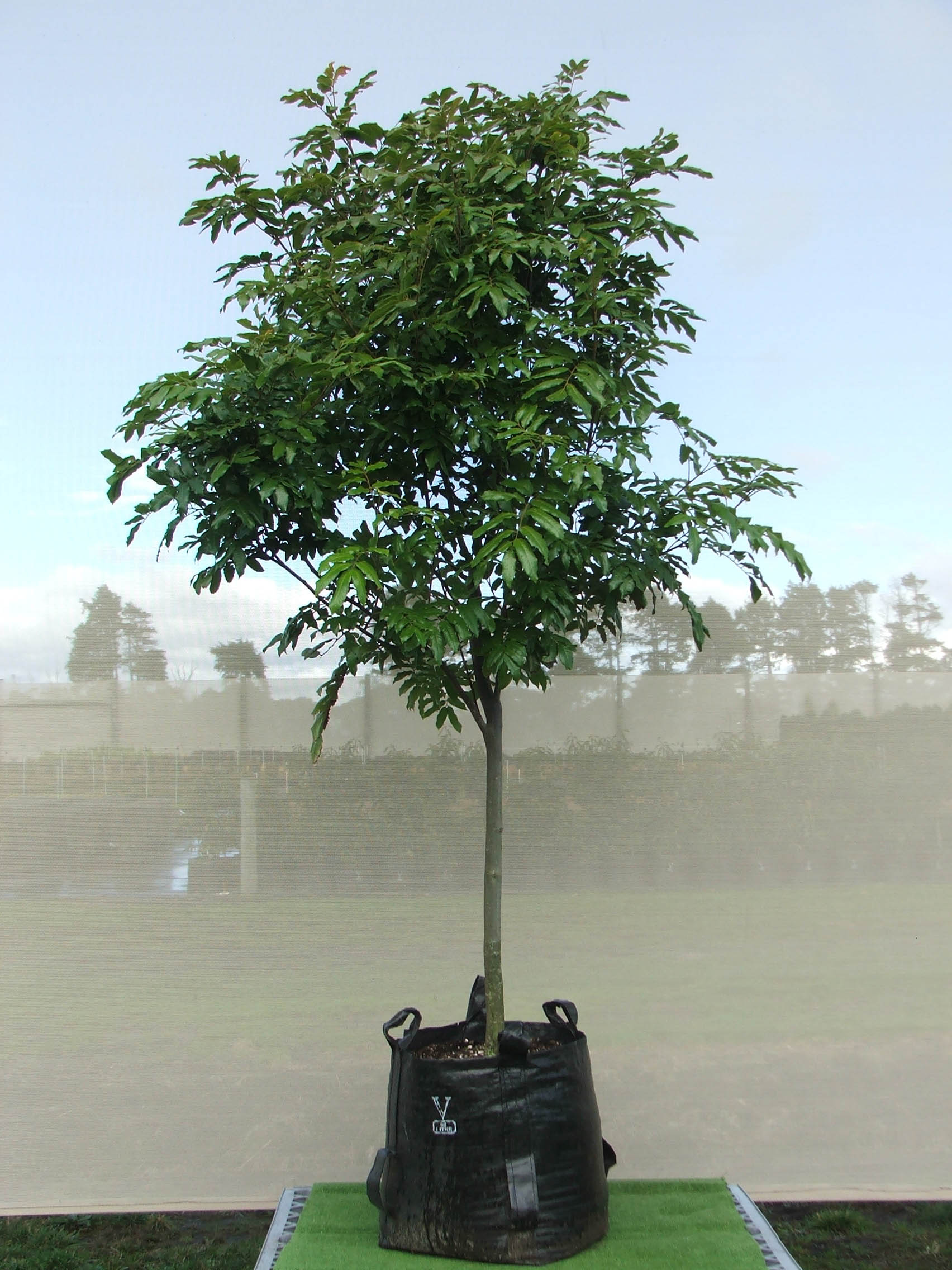 Titoki
(Alectryon Excelsa)
An attractive tree with glossy pinnate leaves, generally with serrated edges. The fresh young growth is paler in colour with a reddish tinge. Scarlet seed capsules split to reveal shiny black seed, like precious jewels.
HxW 5mx4m