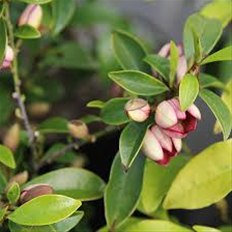 Michelia Figo
Rounded evergreen shrub with small mid-green foliage. It is covered spring through summer by port wine scented ivory white flowers, with dark red-maroon petal margins. Hardy.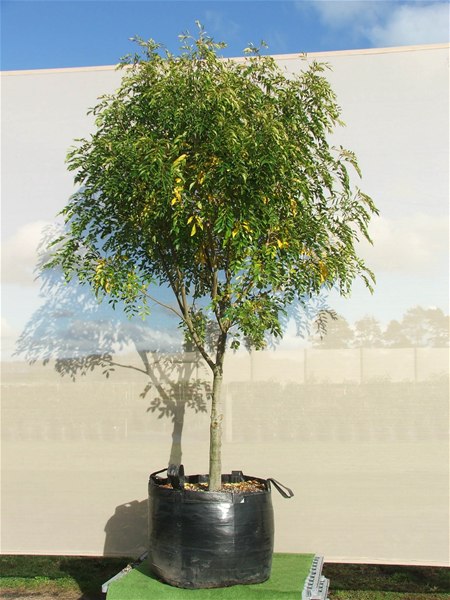 Evergreen Ash
(Fraxinus griffithii)
A small but quick growing evergreen tree originating in South East Asia producing dark green glossy leaves and grey bark with showy panicles of white flowers during spring. A thick growth habit makes this tree well suited for planting as a feature tree in a large garden. It is also excellent as a tall informal hedge around fence lines to screen for privacy.
HxW 5m x 3m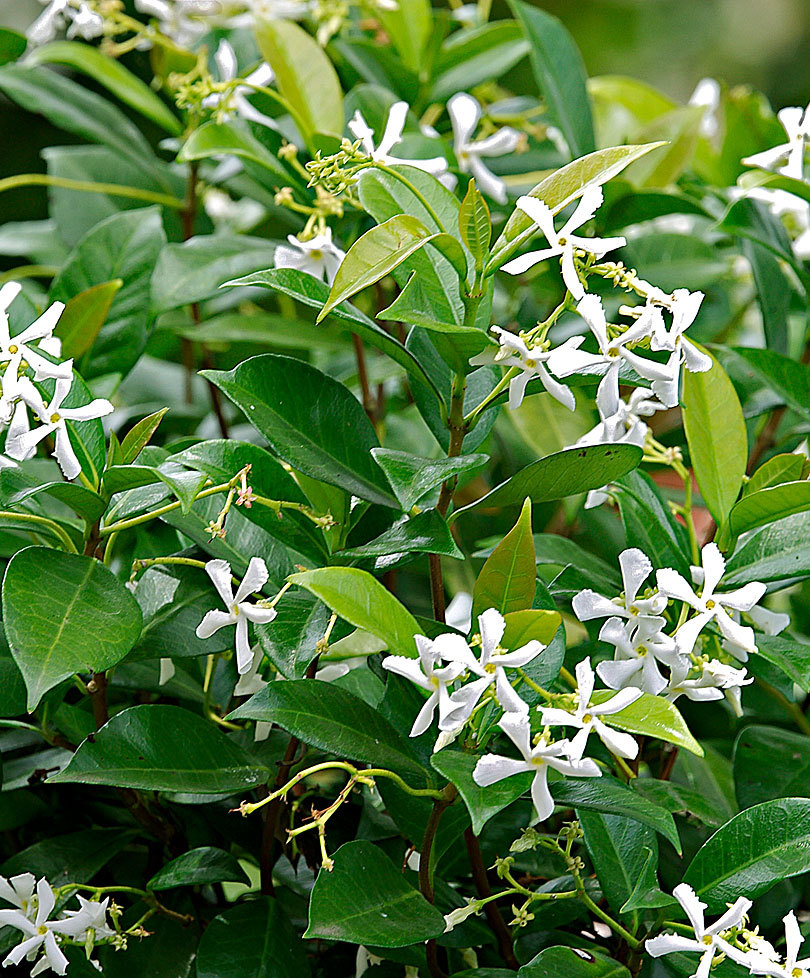 Star Jasmine
Woody stemmed, evergreen twining climber, with dark green foliage colouring to firey bronze-red in winter. From mid summer masses of pure white fragrant flowers are produced. Hardiness: Hardy.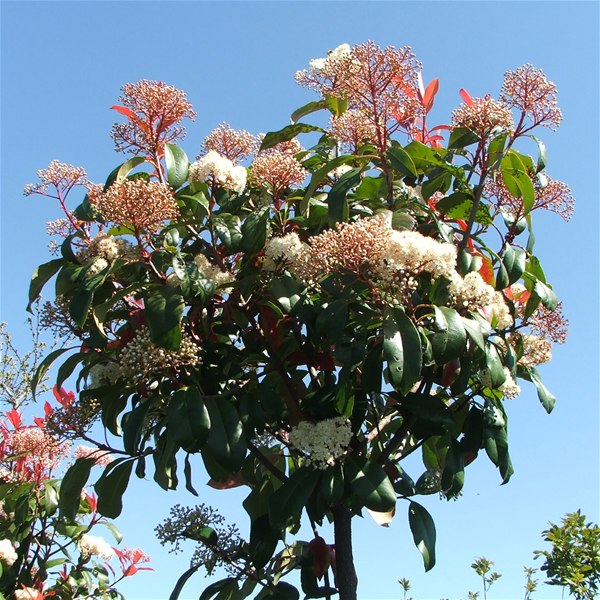 Photinia Red Robin
An excellent hedging plant. Bright-red growth tips on a compact, lush green shrub. Small white flowers in spring. New Zealand bred cultivar. Tolerant of a wide range of well drained sites. Evergreen. Hardy.
HxW 5 x 5m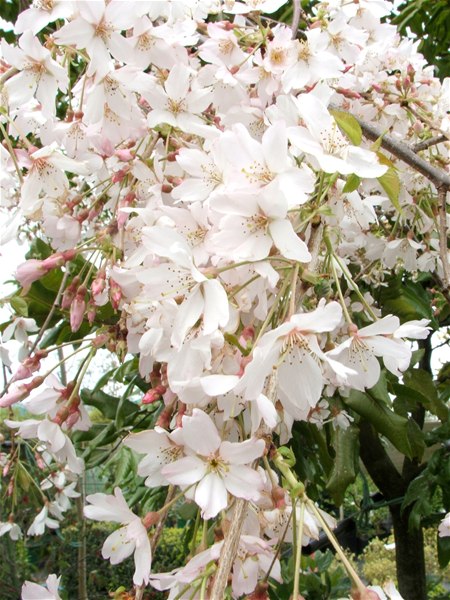 Prunus 'Falling Snow'
Graceful,slender tree with tiered arching branches immersed in small single pale pink-white flowers arising from pink buds. Mid season blossoming. Prefers deeply worked soil with good drainage. Plant in sheltered area to prevent flower damage. WEEPER
Instant Effect Garden Nursery
Phone: 07 542 4410
Our retail shop is now closed! We are in the process of moving, please call for any plant inquires.
Instant Effect Garden Nursery
1 Pattie Lane, (Off El Questro Drive)
Papamoa New Zealand