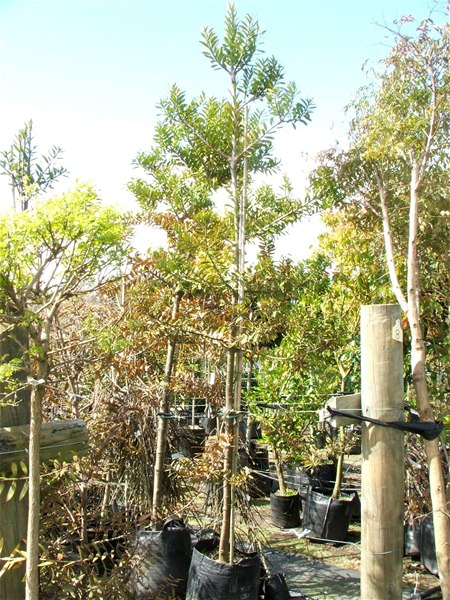 New Zealand Kauri
(Agathis australis 'NZ Kauri')
The kauri is the most famous of the native trees of New Zealand and one of the largest trees in the world. In its juvenile years this New Zealand forest giant forms an attractive upright tree with brown pointed foliage on contrasting stems. Hardy.
Growing Size: H x W 10m x 5m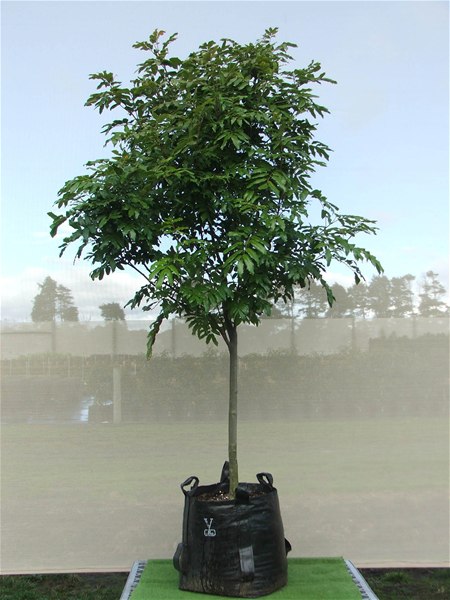 Titoki
(Alectryon excelsa)
An attractive tree with glossy mid green pinnate leaves, generally with serrated edges. The fresh young growth is paler in colour with a reddish tinge. Scarlet seed capsules split to reveal shiny black seed, like precious jewels. Hardiness: Hardy.
Growing Size: H x W 5m x 4m
Instant Effect Garden Nursery
1 Pattie Lane, (Off El Questro Drive)
Papamoa New Zealand
Phone: 07 542 4410
Our retail shop is now closed! We are in the process of moving, please call for any plant inquires! 🙂
Instant Effect Garden Nursery
1 Pattie Lane, (Off El Questro Drive)
Papamoa New Zealand